The Twin Cities Organized Retail Crime Association, along with Mall of America Security, is proud to offer a one-day seminar on Active Diffusion Strategies, Crisis Intervention, Effective Communication, and De-escalation Techniques by Lt. Kevin Dillon (ret.).
Before this topic became a priority for law enforcement, Lt. Dillon was preaching it. Police officers, attorneys, field loss prevention associates, loss prevention managers, corporate investigators, and anyone that interfaces with difficult people or crisis situations will greatly benefit from this United States Department of Justice reviewed and approved course.
8-hour Course Description: This is a classroom based physical-confrontation avoidance course. It teaches how to recognize aggression, and to not stimulate aggression. Students will learn communications skills and evidence based Active Diffusion Strategies that can avoid or resolve interactions by employing tactical de-escalation techniques, conflict resolution methods, and distraction techniques that promote successful outcomes.  The course also discusses tactical responses when diffusion tactics are inappropriate or ineffective. This program teaches the public and private sector how professional communication can  protect us in the field, promote trust, build community and brand support, reduce civilian complaints, as well as civil litigation.  Instruction uses lectures and demonstrations to facilitate learning and retention.
Instructional Objectives:
Understanding the principals of risk management for safety
Identifying indications of hostility through body language
Understand "customer service" methods that yield positive relations
Identify professional benefits of active diffusion strategies
Learn methods of effective verbal de-escalation strategies
Understanding physiological changes during aggression
Learn to use cognitive limitations for active diffusion
Learn methods to re-direct the thought process through positive direction
Learn the importance of professional posturing
Identify different communications styles with appropriate response tactics
Learn methods of motivational interviewing skills
Learn methods of distraction to obtain tactical advantages
Learn communication and physical strategies to de-escalate situations
Learn how to avoid communications that may be negative
Minnesota law enforcement will receive 7 POST credits. CEUs and CLEs will also be offered.
Cost is $69 and includes a continental breakfast and refreshments.
About the trainer:
Lieutenant Kevin F. Dillon (Ret) is a twenty-five year veteran law enforcement officer,  retired from the Wethersfield, CT Police Department which is a suburb of the state's capital, Hartford, CT. Lieutenant Dillon has served as Detective Commander, Patrol Commander and training supervisor. A SWAT team member since 1993, he served for six years as a Team Leader and his last 3 years as Commander of the regional thirty-five member SWAT team.  (Capitol Region Emergency Services Team).
Lieutenant Dillon is a National Academy graduate of the F.B.I. session 223, (Fall 2005) and is certified by the Force Science Institute for  Analysis of Use of Force Incidents and certified by the Institute of  Prevention of In Custody Deaths for Use of force and Excited Delirium.
Lieutenant Dillon developed the L.E.A.D.S. – Law Enforcement Active Diffusion Strategies curriculum in 2007 with the program receiving national recognition. It has been  presented to officers in the states of FL, CT, RI, MA, ND, MN, MO, MI, SD, CO, AK, CA, AZ, WY and NM. The L.E.A.D.S. curriculum has been reviewed and approved by the United States Department of Justice.
Lieutenant Dillon has appeared on CNN, NPR and other radio talk shows. He is an expert  contributor and columnists to PoliceOne.com, Police  Magazine.com and In the Line of Duty.com. He has written and released his own video/DVD series called Police Combat Tactics Volumes 1 and 2 based on his L.O.C.K.U.P. ® empty hand fighting principals.  Police Combat Tactics is listed as one of the top-ten best sellers of Turtle Press and is being sold throughout the world.  Lieutenant Dillon was selected by Lieutenant Colonel Dave Grossman (Ret)  (author of the Bullet-Proof Mind and the Pulitzer nominated On Killing) to consult on his continuing research published as On Combat and to conduct team presentations with him in on Bulletproof Mind Strategies and Tactics.
Lieutenant Dillon, a  highly sought after speaker and trainer, has trained and consulted law enforcement use of force issues / programs throughout North America and Europe. He has presented at  numerous conferences such as the  International Association of Chief of Police (I.A.C.P.), FBI NA   Chapters / L.E.E.D.A. and FBI Command College. The  Commission of Accreditation for Law Enforcement Agencies (C.A.L.E.A.®), Wyoming, New Mexico Sheriffs, St Louis MO and many more. Lieutenant Dillon is also founder and president of KFD Training &Consultation LLC and www.policecombat.com, his company seeks to provide the highest level of professional police, security training and use of force consultation for the past 16 years.
FAQs
What is the agenda for the training day?
0730-0800     Check-In/Registration & Continental Breakfast (bring ticket/credentials with you for check-in)
0800-0810     Introduction & Housekeeping
0810-1130     Lt. Kevin Dillon
1130-1230     Lunch (on your own)
1230-1545     Lt. Kevin Dillon
1545-1600     Q&A, Closing Remarks, & Evaluation
Where is the Parkview Event Center located within the Mall of America?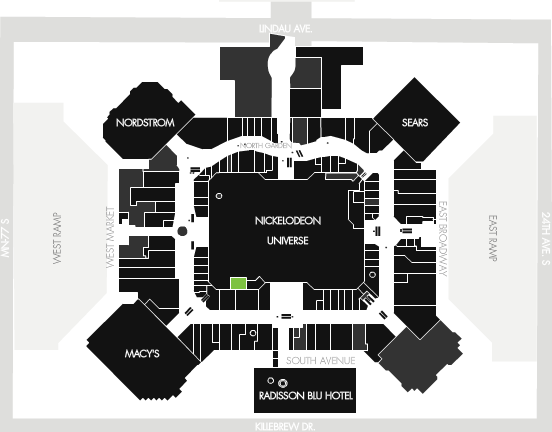 I have a question about the event. Who should I contact?
Contact admin@tcorca.org with any questions about the event. Please do not contact Lt. Kevin Dillon or KFD Consulting regarding this event, as they are simply providing training services and cannot assist you with answering questions or completing registration.
Should I bring anything to the seminar?
Please bring a writing utensil, notebook, and/or laptop computer/tablet to facilitate note-taking. Also, be sure to bring business cards as there will be opportunities for networking. Wear comfortable clothing as there will be an opportunity to conduct simulation=based training.
What about certificates?
Certificates of completion will be emailed out the week folowing the training, and can be used for purposes of POST, CEU, CLE, LPC, LPQ, CFE, and CFI.
Can I invoice and pay by check?
This course is online registration only, and is available for registration through Eventbrite and www.TCORCA.org. As an all-volunteer non profit corporation, we simply do not have the ability to process invoices at this time. We encourage attendees to work with their agencies or employers to register via procurement/bank card, or to seek reimbursement for registration through their standard operating procedures. We sincerely apologize for the inconvenience.