The Twin Cities Organized Retail Crime Association, along with Mall of America Security, is proud to offer a one-day Forensic Accounting seminar presented by Eide Bailly on Tuesday, May 23rd, 2017 from 7:30am-4:30pm.
The session will cover the following topics:
Conducting fraud investigations
The ORC & financial fraud connection
Fraud theory and methodology
Money laundering instruments
Reading and understanding financial documents
Financial crimes interviewing techniques
Electronic evidence examination
Emerging trends
Mitigating risk to private sector (retail and financial)
Role and review of FINCEN and SARs
Cross coordination and partnerships between public and private sectors – How to speak the same language
Case simulations
Who should attend this seminar?
Many of you have asked for more in-depth training, and TCORCA heard you. Those involved in investigating financial crime, white collar crime, money laundering, wire fraud, criminal proceeds and asset forfeiture, organized retail crime, identity theft, financial transaction card fraud, ATM and gas pump skimming crews, gangs and crimes to benefit gangs (student loan fraud), boosters, fencing operations, illicit businesses, welfare fraud, insurance and mortgage fraud, Ponzi and other financial schemes, and other criminals and groups involved in the illegal flow of money through conspiracy would greatly benefit from this course.
Minnesota law enforcement will receive 7 POST credits. CEUs and CLEs will also be offered to prosecutors and the private sector.
Cost is $50 and includes a continental breakfast and refreshments. Registration is capped at 120 due to the desire to offer a classroom  venue set-up.
Gather evidence. Identify suspects. Show guilt beyond a reasonable doubt. Whether you're a law enforcement officer, corporate fraud or loss prevention investigator, analyst, or a prosecutor, you will greatly benefit from this comprehensive one-day training session.
About Eide Bailly:
Our professionals provide services to businesses, attorneys, law enforcement, insurance companies and individuals to assist them in detecting, preventing and investigating fraudulent behavior and financial crimes.
Our dedicated team of forensic and valuation professionals understand the proven procedures that are required to conduct a sound and complete work product. From the beginning of an engagement to the end, our clients can expect to receive exceptional client service, sound advice and a proven work product.
The professionals on our staff include Certified Public Accountants, Certified Fraud Examiners, Accredited Business Valuators, Certified Forensic Interviewers, former law enforcement professionals, certified cyber security professionals and computer forensic & eDiscovery specialists who have the technical skills and investigative experience to assist our clients with their needs. We make it our goal to provide our clients with services that are objective, timely and cost effective, while firmly abiding by professional standards.
Learn more about Eide Bailly: http://www.eidebailly.com *Note: Please do not contact Eide Bailly regarding this event, as they are simply providing training services and cannot assist you with answering questions or completing registration. See FAQs below.
FAQs
What is the agenda for the training day?
0730-0800     Check-In/Registration & Continental Breakfast (bring ticket/credentials with you for check-in)
0800-1130     Eide Bailly
1130-1230     Lunch (on your own)
1230-1600     Eide Bailly
1600-1630     Q&A, Closing Remarks, & Evaluation
Where is the Parkview Event Center located within the Mall of America?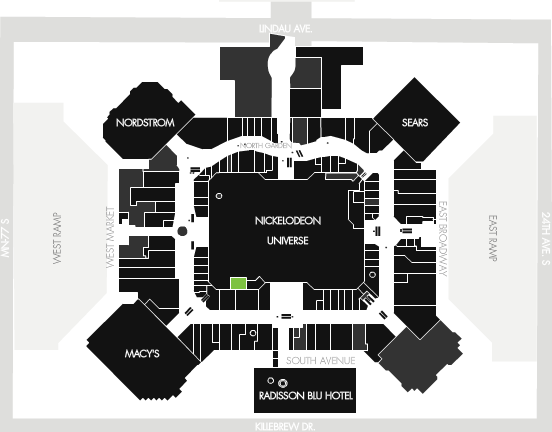 I have a question about the event. Who should I contact?
Contact admin@tcorca.org with any questions about the event. Please do not contact Eide Bailly regarding this event, as they are simply providing training services and cannot assist you with answering questions or completing registration.
Should I bring anything to the seminar?
If you have the ability to bring a laptop or iPad, please do so as there will be opportunities for hands-on application. Also, be sure to bring business cards as there will be opportunities for networking.
What about certificates?
Certificates of completion will be emailed out the week folowing the training, and can be used for purposes of POST, CEU, CLE, LPC, LPQ, CFE, and CFI.
Can I invoice and pay by check?
Unfortunately, due to the overwhelming interest in this event, we are unable to accommodate this request. As an all-volunteer non profit corporation, we simply do not have the ability to process invoices at this time. We encourage attendees to work with their agencies or employers to register via procurement/bank card, or to seek reimbursement for registration through their standard operating procedures. We sincerely apologize for the inconvenience.